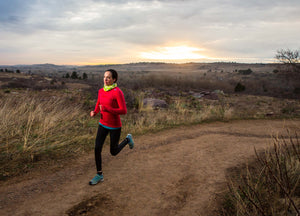 Genuine Seamless Pandanas
Pandanas are a multifunctional seamless stretch microfiber tube that can be worn as a neck gaiter, facemask, and much more.  This lightweight and versatile accessory is perfect for street and sport.  Accept no substitutes.  Get your Genuine Pandanas here or at your local shop.
Pandana Tech Info
The Tale of the Infinitely Versatile Pandana
Technical Headwear
Our extensive testing experience has led us to develop technical headwear for all conditions.  Check out our range of seamless beanies, headbands, thermal gaiters, and traditional cycling caps.
Technical Headwear
Custom Gaiters
We Love Making Custom Pandanas!  Let us help you brand your team, business, or event with Genuine Pandanas.  Low minimums, excellent pricing, and quick turnaround make custom Pandanas a perfect choice.  Our Seamless, Thermal, and Ventilated Pandanas are all available with custom graphics
Custom Pandana Neck Gaiters
Custom Order Processing Fee
If you're ready to place an order, you can process your pre-payment here.
Custom Order Pre-Payment